SAVE THE DATES!
GENERAL MEMBERSHIP AND PLAY DAY JAN 14, 2023
Location Yvonne Kropf's arena (map will be posted), Fun games on and off horses, prizes! No charge for play Day events, meal is potluck. Election for officers. All adult members from 2022 will be able to vote for the 2023 Officers and are eligible to run for office as well.
Get your nominations in to Lydia Mabry or Robin Lackey ASAP! Remember you can nominate yourself – we need lots of help to run these events so that everyone has fun and is safe!
Keep an eye out for more details and watch your email for updates!
1-28-23 AWARDS BANQUET
This year's awards banquet will be at Young Park. We are planning for it to be no charge, potluck style. LCHA will provide the meats and drinks and a cake – everything else will be potluck, please bring a side dish to share Time is planned for approximately 11:00 AM to 2:00PM. Some tables and chairs will be available but bring your own if you can. We've chosen this place in hopes to have a more family friendly environment, a quiet time for the Awards Ceremony and plenty of outdoor space for kids to play and have a good time!
Officers for 2023 will be announced at the Awards Ceremony! (get your nominations in ASAP)
Because we will not have a cover charge, funding for this event will be from the raffle tickets, 50/50 draw and auction of our Mystery Boxes. We hope everyone will participate and enjoy!
Keep an eye out for more details and watch your email for updates!
We are also welcoming donations for prizes from individuals or companies! Please contact Robin or Lydia if you have something you would like to donate.
Robin Lackey 575-496-9513 Email: robspud12 @ gmail.com
Lydia Mabry mabry999 @ gmail. com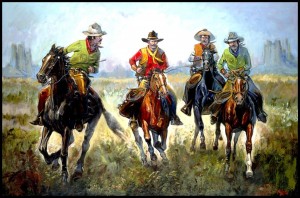 Robin Lackey
President
Save
Save
Save
Save
Save
Save
Save
Save
Save
Save
Save